Because work is an activity, not a place !
When we can't avoid staying online, at least we can make our work pleasant and enjoy the summer. Here is a simple do-it-yourself sun shade accessory for your laptop to work outside.
Some basic and inexpensive ingredients, a couple of hours, some fun while building it … et voilà !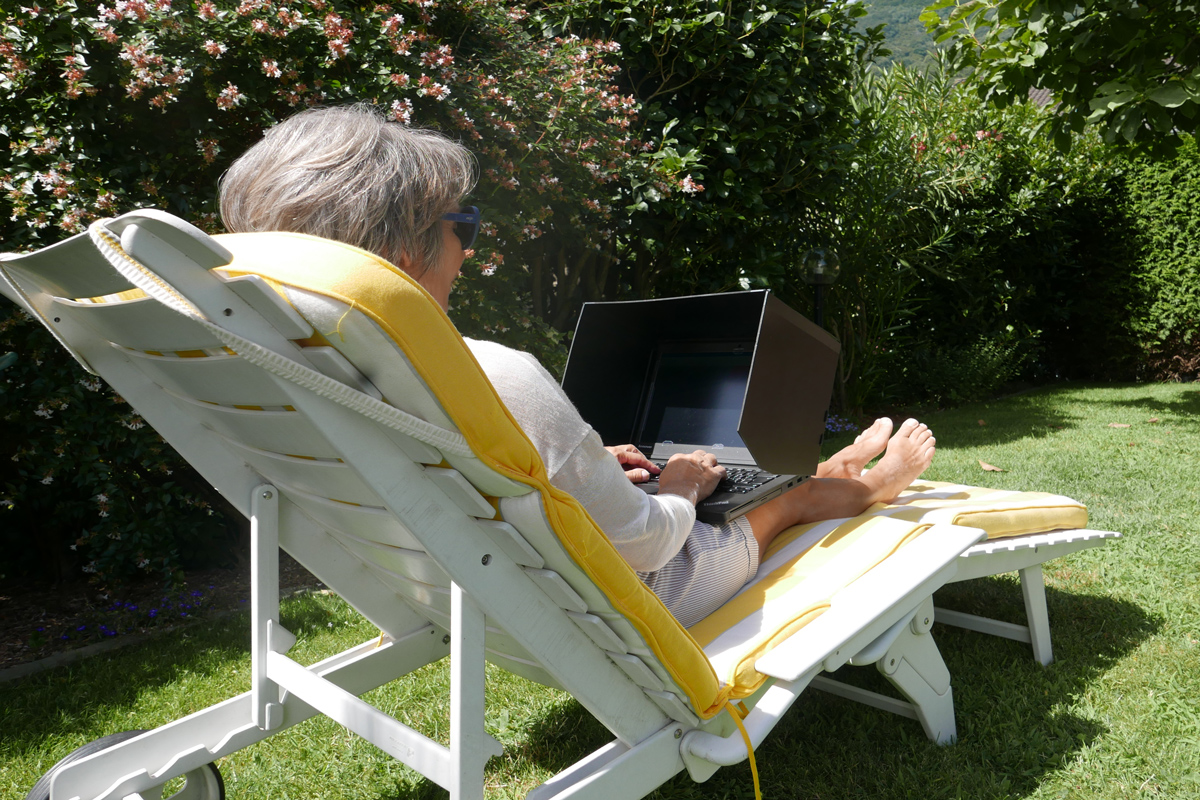 Tmanco specialises in tools & services for mobile freedom so you can deploy mobile devices in your enterprise and benefit from increased productivity without worrying about costs, workload or security.
The accessory presented in this newsletter is a fun and light topic for the summer holidays. On www.tmanco.ch you'll find the services & tools we offer to make your job easier and more enjoyable for the rest of the year.
We wish you a nice summer and relaxing holidays
Other reading for the summer