Because work is an activity, not a place !
When we can't avoid staying online, at least we can make our work pleasant and enjoy the summer. Here is a simple do-it-yourself sun shade accessory for your laptop to work outside.
Some basic and inexpensive ingredients, a couple of hours, some fun while building it … et voilà !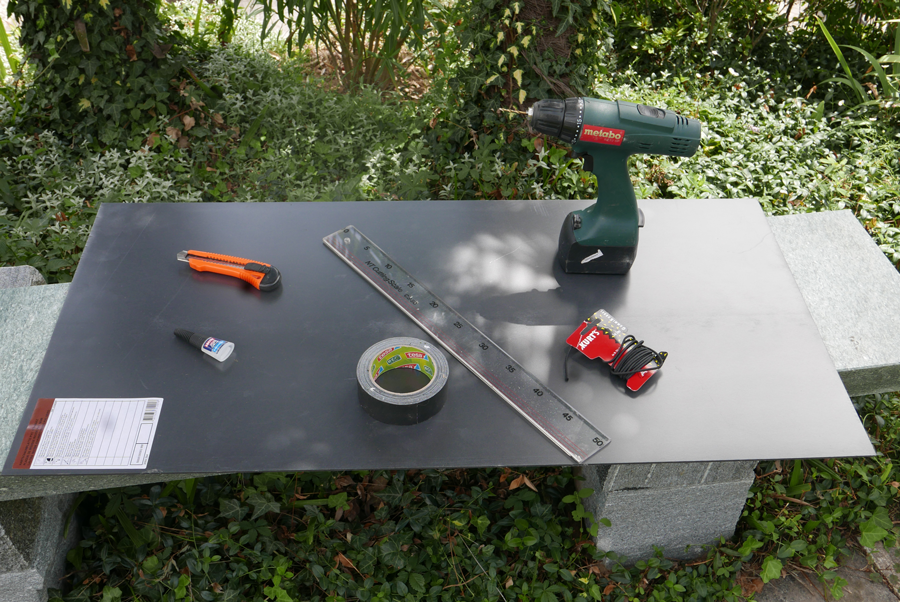 Ingredients:
Black plastic plate (see detail below)
Cutter, rule
Glue (cyanolit)
Black tape, about 5cm wide, preferably made of tissue
Black elastic string, about 3mm diameter
Drill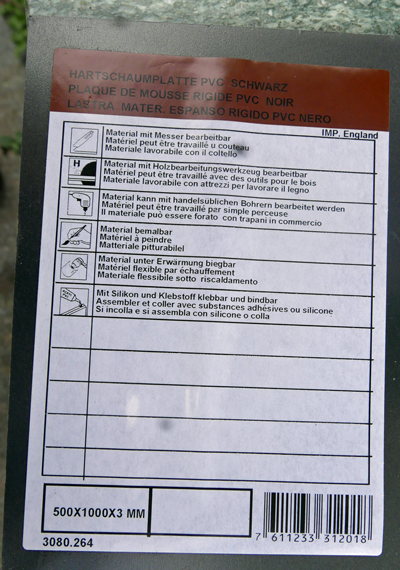 Plastic plate (PVC)
Can be found in common DIY shops (Migros, Jumbo, Brico, etc.). A plate 100xm x 50cm x 3mm costs around 15.- CHF
You may also try other thinner material such as carbon plate or aluminium, but it is more difficult to cut or more expensive, so I found this PVC plate to be a good compromise: easy to make and inexpensive, I made several of them for each laptop or when I change model.
View front
The shade is custom-made for the laptop. It fits all around so no light comes in. The sides have an angle at the bottom to leave access to the connectors.
The model displayed here is a Lenovo T440p (14″). Top plate is 32.5cm x 22cm, side plates are 26cm (before angle cut) x 22cm.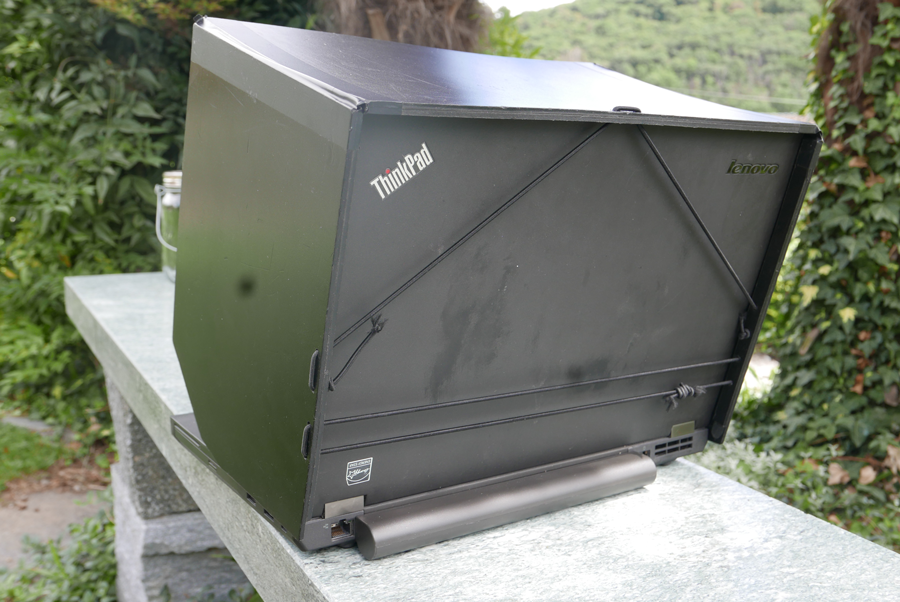 View back
At the back, elastic strings pull the sides and the top together so the shade stay in place.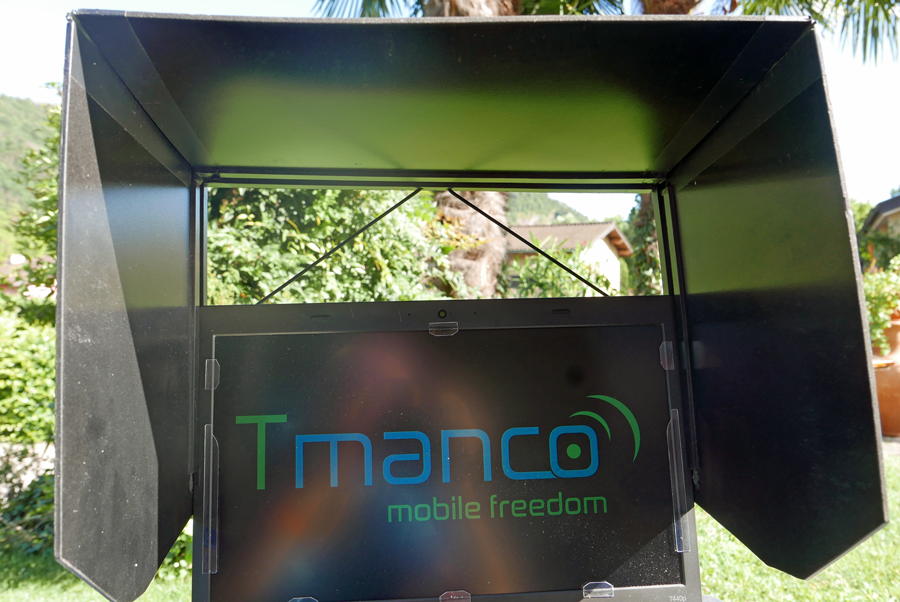 Channels
On the top and the sides, two small bands are glued to form a channel that matches perfectly the thickness of the display.
Fix with tape
The sides and the top are mounted together with the black tape. Pay attention to leave some space so you can fold them together.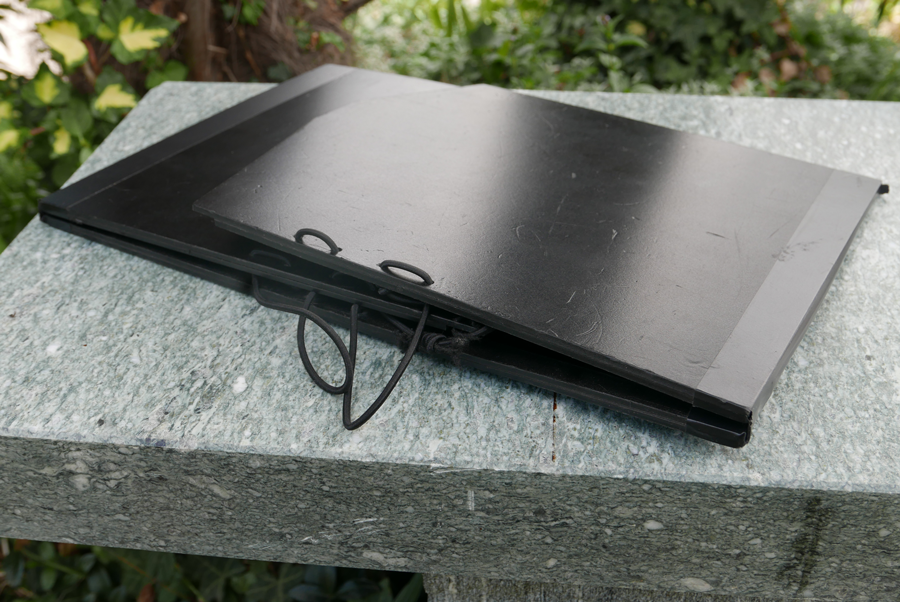 Foldable
The shade can quickly be removed and folded together. It weights about 300g and is about 2.5cm thick in the middle (due to the multiple layers).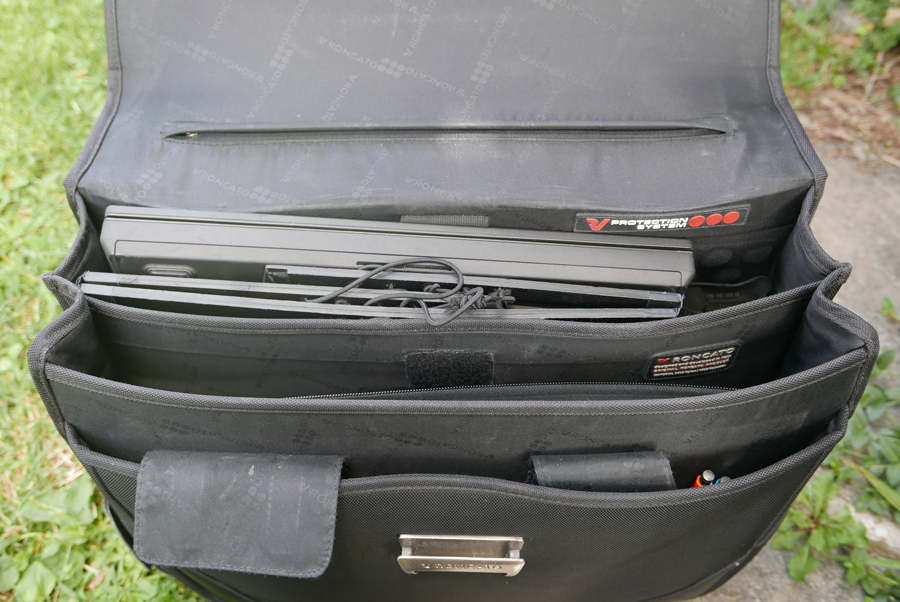 Take it with you
And it fits nicely in the suitcase so you always have it at hand. Very practical also in the train to protect agains the sunrays and also for privacy in the train or other public areas.