Mobile Interception
Too easy to be ignored !
Download presentation
from our latest events on mobile security
In September 2017,  in collaboration with Kudelski Security, Tmanco SA held a presentation "Mobile Interception – Risks & Countermeasures" at the Cybersecurity Symposium in Lugano (Sept. 20th-21st) and at the ASUT Lunch forum in Zurich (Sept. 22nd).
We are glad to share with you this presentation, which highlights the vulnerabilities of the mobile infrastructure and devices, and how these vulnerabilities are exploited to listen into phone conversations, intercept sms, perform spoofing (call or send sms pretending to be…) and more.  These threats compromise the privacy of communications and exposes our business to spying parties.
No science fiction, the threats are real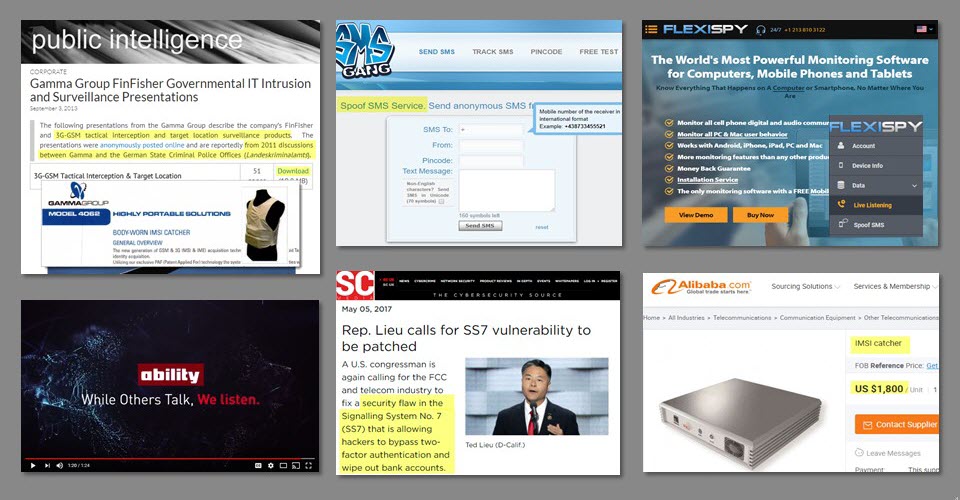 Many people assume that the mobile network is pretty safe and that interceptions are only performed by state agencies who have lot of resources or have access to the infrastructure. Unfortunately, it's getting easier and cheaper for everyone to buy products or services and perform such interceptions. And because mobile is becoming an essential part of business communications, used to carry sensitive conversations, it is a target that is becoming more and more attractive. It's a threat that businesses can't afford to ignore anymore.
That presentation also describes White Noise , an innovative solution developped by Kudelski Security to adresses these issues and restore privacy in a wild wild world.