Swiss ICT Awards Finalists 2017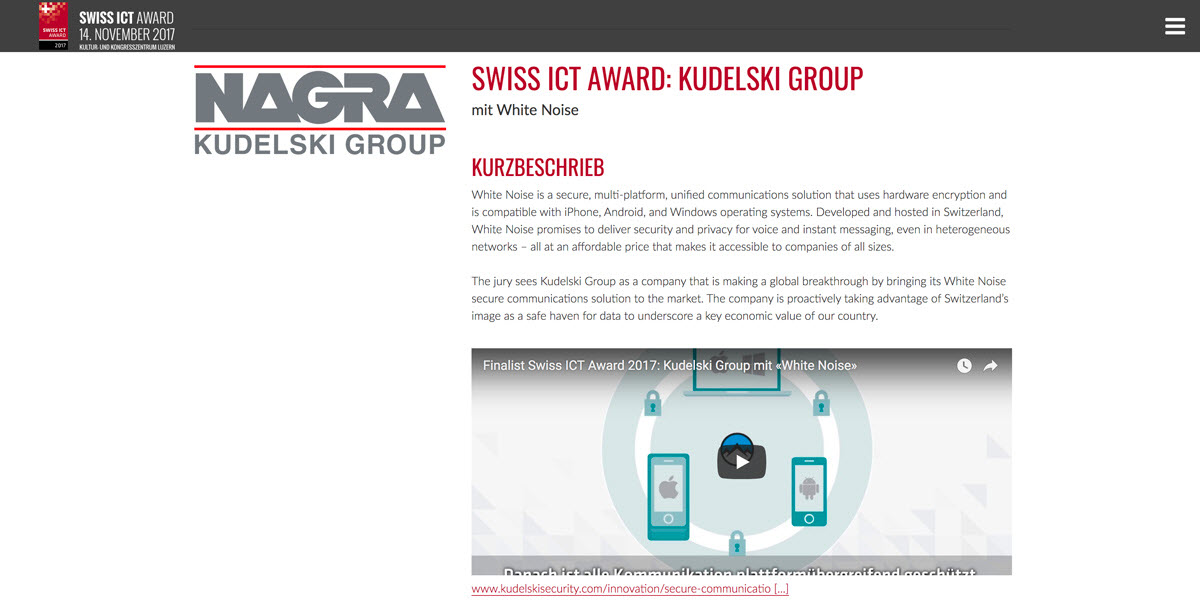 White Noise is a secure, multi-platform, unified communications solution that uses hardware encryption and is compatible with iPhone, Android, and Windows operating systems. Developed and hosted in Switzerland, White Noise promises to deliver security and privacy for voice and instant messaging, even in heterogeneous networks – all at an affordable price that makes it accessible to companies of all sizes.
The jury sees Kudelski Group as a company that is making a global breakthrough by bringing its White Noise secure communications solution to the market. The company is proactively taking advantage of Switzerland's image as a safe haven for data to underscore a key economic value of our country.