We are pleased to invite you to the next Lunch Forum on 22 Sept. 2017 organized by ASUT and sponsored by Tmanco. Guest speakers from Kudelski Security will discuss the topic "Mobile Interception". This engaging presentation includes a live hacking demo and is followed by a lunch.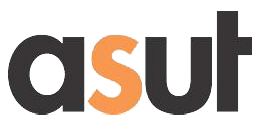 Invitation to ASUT 56. Lunch-Forum
Date: 22 Sept. 2017, from 11:30 to 14:00
Place: Restaurant Au Premier, Bahnhofplatz 15, 8001 Zürich (directions)
Speaker: Kudelski Security, presentation in English
Mobile interception: risks and countermeasures for corporate and government
Interception of mobile conversations is something we have all heard about in the news, with keywords like Snowden, Echelon, NSA, Mrs Merkel and so on. Voice and Messaging applications used in the private life are penetrating the professional world. Is the security level of these Apps really appropriate in protecting professional communications? Depending on your type of business, voice conversations or messaging that your users carry over their mobile could be of high interest for a competitor, a state agency or a criminal organization. Unfortunately the risk is increasing as it gets easier and cheaper for a malicious actor to acquire tools such as malicious application, IMSI catcher, etc.
Bernard Benoit, General Manager White Noise and Alain Henriette, Product Line Manager at Kudelski Security, Switzerland's largest cybersecurity company, will provide you with insight about the current situation, the increasing risks and how to appreciate the effectiveness of the available countermeasures. During a live demo, they will show the limits of a well-known Voice and Messaging application.
As a world leading provider of security solutions for PayTV, Kudelski Security developed WHITE NOISE, a brand new Swiss technology to efficiently secure mobile communications for corporate or government organizations: Bernard Benoit will infom you about the product in a brief presentation.
Program
11:30 Apéro & Networking
12:00 Welcome
Peter Grütter, president asut
12:05 Introduction from Lunch-Forum Partner
Toni Lazazzera, Founder & Director, Tmanco SA
12:10 Mobile interception: risks and countermeasures for corporate and government
Bernard Benoit, White Noise General Manager, Kudelski Security
Alain Henriette, Product Line Manager, Kudelski Security
Speakers
12:40 Discussion, Q&A
13:00 Lunch & Networking
Participation fee (including lunch)
Asut member: CHF 75.-
Non-member: CHF 150.-
Tmanco customers: free / offered by Tmanco (indicate "Tmanco customer" in the remark field on the registration form)
Please register before 14. Sept. 2017
Participation fee is refounded if registration cancelled before 14. Sept. 2017