Mobile interception is a real threat
Interception of mobile conversations is a real threat, always easier & cheaper by exploiting network vulnerabilities or with products such as GSM Interceptor or IMSI Catcher. End-to-end hardware encryption prevents this and protects your business from industrial espionage, criminal organizations, … . With White Noise, from NAGRA Kudelski Group, your business can benefit from a top-class level of encryption at a very affordable cost.
WHITE NOISE is a secure mobile communication solution for businesses and government institutions
The Swiss solution can support the highest security levels, up to "Secret", while allowing people to continue using the iOS or Android mobile devices they already own. The technology is also available as a secure Bluetooth headset, a best-in-class security product that has been designed and developed in partnership with leading European electronics company, Sennheiser. WHITE NOISE leverages the secure Chip-to-Cloud IOT Security Suite from the Kudelski Group's growing portfolio of Internet of Things (IoT) security technologies and services

TMANCO is partner from NAGRA Kudelski Group
and distributes the solution WHITE NOISE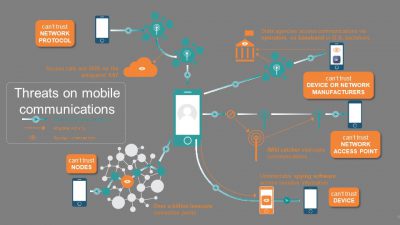 Mobile Interception – The threats are real
Mobile Interception is no science-fiction, the tools are here, the threats are real.
PRODUCTS & USE CASES
Secured Unified Communication for all situations