An article published by Le Temps on December 22nd, 2017 highlights how Kudelski Security is emproving security levels on connected objects, from cars to elevators and many other. In particular, it highlights how, through its White Noise products, is changing the rules of the game in terms of mobile telecommunications security.
Visiting the heart of Kudelski Cybersecurity labs in Cheseaux-sur-Lausanne (Le Temps)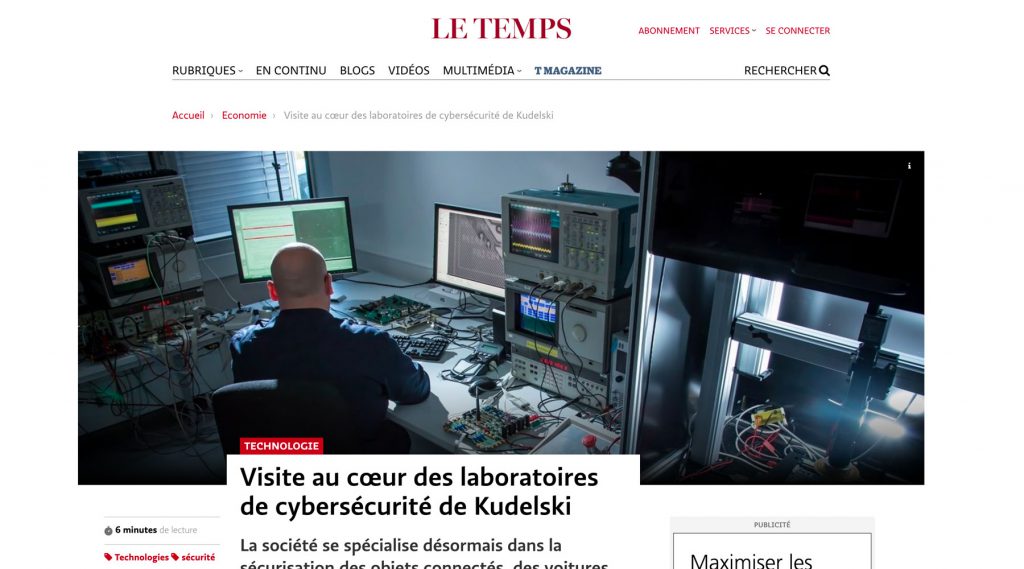 We are getting in touch with the representants of governmental authorities or multinational Corporations' managers who are looking to perfectly secured solutions.