WARNING: THIS IS A DEMO REPORT MOBILE NUMBERS ARE ANONYMIZED AND SOME AMOUNTS HAVE BEEN MODIFIED OR REMOVED
Tspendo (Telecom Spend Optimizer)

www.tmanco.ch - toni.lazazzera@tmanco.ch - 091.930-9663
Tspendo is a software tool developped by Tmanco SA, it performs an X-ray of your mobile telephony invoice (detailed billing files from the carrier) and produces the current report. This report enables you to visualize the trends, verify the tariffs, identify opportunities for optimization and quantify the potential gains. Such insights shall help evaluate the ROI of given projects, and therefore define & prioritize initiatives for cost optimizations, such as: inventory cleanup project, contract negociation, TEM deployment (Telecom Expense Management), etc.
WARNING: this report is produced automatically based on the information found in the carrier's billing-files (eg: Swisscom Mobile - Invoice Reporting Raw Data). The information provided here shall be interpreted with care and considered in the context of the specific customer, it shall not be seen as a "ready-to-use answers" to trigger actions without prior validation by a telecom specialist.
Mobile analysis for customer DEMO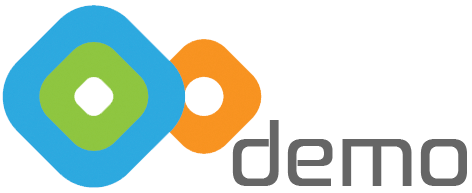 Scope
DEMO

Optimization

NATEL go

Level

RADA

Date

2018-01-25

Scope: defines a given set of data analyzed (eg: a given period of months or a limited group of invoices)

Optimization: the type of optimization performed by the present report. Tspendo also generates other reports with other kind of optimizations (eg: Swisscom CMN).

Level : defines the level of details of this report
R

=

R

evealProvides enough information to reveal the potential savings (Executive summary only)

RAD

=

R

eveal-

A

ssess-

D

ecideProvides enough information to decide before moving forward with the full RADA report (Executive summary + further analysis, but without the details needed to act)

RADA

=

R

eveal-

A

ssess-

D

ecide-

A

ctProvides all the necessary information to act, including full mobile numbers
01) Executive summary
This report analyses the mobile telephony spend for the customer DEMO. It highlights anomalies or opportunities that can be exploited to reduce the spend, and also quantifies the savings that could be achieved.
Brief overview
This analysis was based on 6 months of data (Swisscom Invoice Reporting files from 2017.03 to 2017.08). We extrapolated a yearly spend of 596000 CHF/year for a total of 367 mobiles (last period), which gives an average of 135 CHF/month per mobile
The analysis revealed 14.2% potential savings, subdivided between Long-term and Quick-win as illustrated in this bar-graph:
Important: please check the section 02) Validation of source data used for the analysis to ensure that the underlying data (used to build this report) is complete. Otherwise the information provided in this report may not be accurate and should be corrected before you can use it
Costs by category
The table hereafter provides a summary of the costs, subdivided by category. For more details, see section 03) Invoice Verification & Overview
Category
nb_Units
Unit
chf/unit
chf
chf/yr
%chf
graph %chf
Subscriptions
2202
mobiles x months
96.75
213036
426073
71.5%

||||||||||||||||||||||||||||||||||||||||||||||||||||||||||||||||||||||||

Roaming Tel
142120
Minutes
0.26
37019
74038
12.4%

||||||||||||

Roaming Data
785097
Mb
0.02
17921
35843
6.0%

||||||

International Tel
93130
Minutes
0.18
16740
33481
5.6%

||||||

National Tel
143830
Minutes
0.08
11328
22657
3.8%

||||

Roaming SMS
16582
SMS
0.11
1766
3533
0.6%

|

National SMS
22757
SMS
0.0
29
58
0.0%

|

International SMS
11115
SMS
0.0
13
26
0.0%

|

National Data
3630240
Mb
0.0
0
0
0.0%

|

TOTAL
297855
595711
100.0%

||||||||||||||||||||||||||||||||||||||||||||||||||||||||||||||||||||||||

||||||||||||

||||||

||||||

||||

|

|

|

|
Savings opportunities
The table hereafter provides a summary of the potential savings identified. The hyperlinks in the table bring you to the sections with further details.
01.1) Invoice Verification
Tspendo does not have sufficient information to verify that your invoice is correct but section 03) Invoice Verification & Overview provides you further details per category and enables you to verify that:
the items billed match your inventory (nb & type of subscriptions/options)
the tariffs applied match your contract (for subscriptions, options, minutes, Mb, SMS, etc)
If you find any divergence, this may reveal billing errors causing extra costs and therefore a potential saving, however further investigation may then be needed to confirm that the divergences are not due to other factors before claiming a refund from the provider
01.2) Quick win
We identified 70000 CHF/year as quick savings (11.8%) which could be achieved within 1-3 month by terminating unused lines or choosing the best subscription & option for each mobile.
Section 04) Inventory verification & optimization provides details about

3000 CHF/year savings (0.4%)

that could be achieved by terminating lines which didn't have any traffic during the whole period analyzed
Section 09) NATEL go optimization provides details about

68000 CHF/year savings (11.4%)

that could be achieved by choosing the berst subscription & option for each mobile
01.3) Medium / long term savings
We also identified further long-term savings around 14000 CHF/year (2.4%) which could be achieved within 3-12 months through initiatives such as negociation, by enforcing usage policy or by implementing a technical solutions for call-routing.
Important: for medium / long term savings, we considered only 40% of the savings identified in each section (rule of thumb), to take into account that:
each optimization (including quick-win) reduces the costs that can then be optimized by further optimizations, and therefore the total saving can not be the sum of all savings
some optimizations require investments (eg: TEM to enforce usage policy, equipment to use least cost routing)
01.4) Process optimization through TEM
Considering the management of the mobile fleet of 367, we estimated that it probably requires ~1.0 FTE to manage it (order subscriptions/equipment, activate options, verify invoices, allocate costs, support users, etc.) , and using a TEM solution could probably reduce that workload by ~0.5 FTE
This has been estimated by considering that it usually requires ~1 FTE to manage 1000 mobiles, and that TEM usually reduces that workload by 50%
Note that the objective is not necessarily to reduce the headcount but rather to reduce the time spent for activities that can be automated, and therefore enable people to perform more value-added tasks (eg: assist endusers, identify anomalies that could save money, ...)
01.5) Enforcing usage policies through TEM
The long-term savings highlighted above show the impact that enforcing usage policies can have on the costs Here are the type of actions that can drive users to lower their average cost/month or use the fix phone instead of their when possible :
Understand why top users have higher average cost/month, what they could do to lower their costs (eg: don't use mobile to watch youtube when roaming)
Define usage-policies to prevent inadequate behaviours and communicate them to the users, asking for their contribution to lower telecom costs. Such initiative should be supported and promoted by the management in order for the users to feel the pressure
Inform users about their actual costs by providing them regular reports showing them how they are doing and clearly highlighting areas where they may not be following the rules. This point is very important as it builds a cost-awareness and provides feedback to the user so he can progressively align his behaviour with the policies The reports must be designed so that the user can quickly understand "where he is not following the rules", it's not sufficient to send him a list of call details.
TEM is a key component to achieve these savings, by enabling the design of custom reports and the automatic distribution to hundreds/thousands of users every month