We use various collaboration tools to work together or hold presentations while far away.
Depending on the situation, some tools work better than others.
The buttons hereafter provide shortcuts to access the tool we will use for our interaction.
Please click on the button we indicated to you.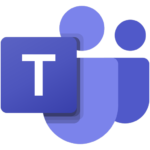 Quick & easy, just a web page (view only)
We use a streaming software to project our computer display on a web page. No security hassle- No software to install – No special permissions needed.
* Live streaming, may not work in some situations (uses ports 808x which could be blocked by your system)